What is Apple experience?
An in-car entertainment experience that combines Apple CarPlay, Apple Music, and Beats Audio. With a library of 45 million songs, Apple Music makes it easy to stream your favorite music across all devices, to provide a never ending road trip playlist. Apple CarPlay gives you the capability to make calls, send and receive texts, navigate, listen to audiobooks and more. All of this playing through a premium Beats Audio system via the Uconnect radio. This premier entertainment system can only be found in Chrysler, Dodge, Jeep, Ram, or Fiat vehicles.
When does the partnership start/end?
This offer is available to consumers who purchase or lease eligible models from May 1, 2018 through April 30, 2019.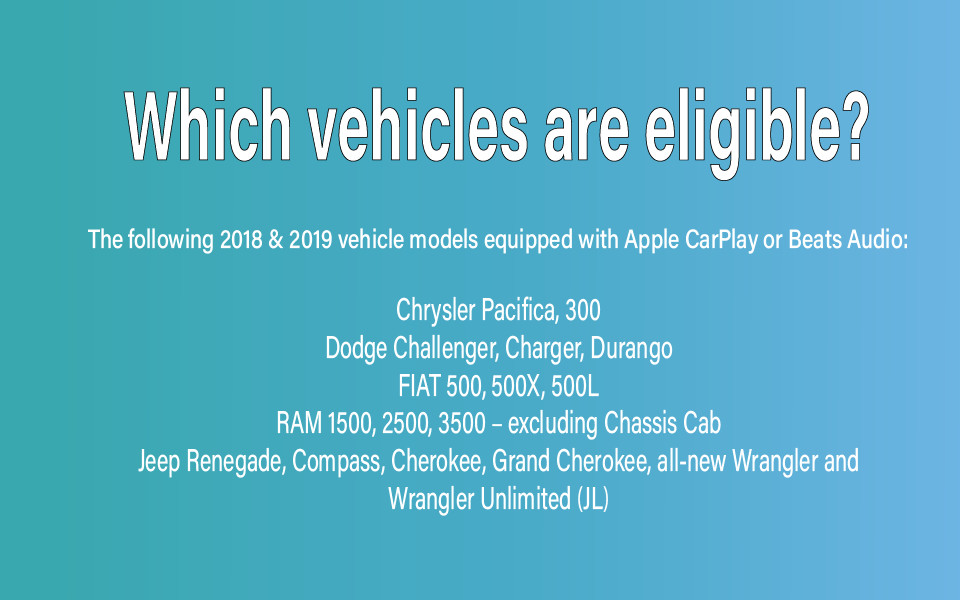 What do I get?
You receive a free 6-month subscription to Apple Music with the purchase or lease of any FCA Vehicle with Apple CarPlay capability or Beats Audio. A subscription code will be delivered via email within 2 weeks of the date of sale and must be redeemed within 90 days from the date of sale.
Is there a limit on how many no-charge subscriptions can be from the same household?
There is a limit of one subscription offer per user, but there can be multiple users in the same household. The 6-month free subscription is for one individual and requires the purchase or lease of an eligible FCA vehicle during the 1 year program period.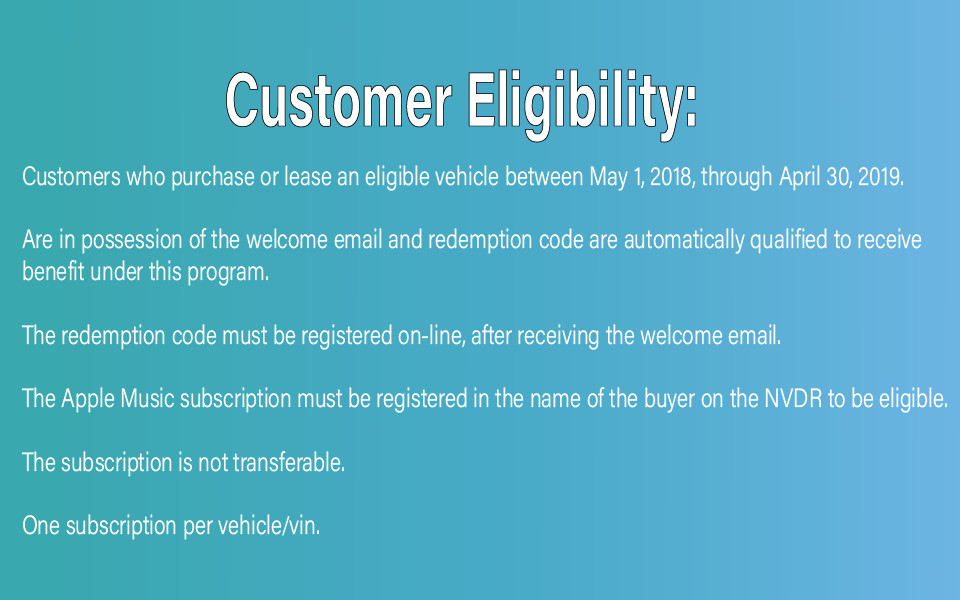 FCA Company Car Lease Program vehicles are not eligible for the Apple experience.